Events
| Sun | Mon | Tue | Wed | Thu | Fri | Sat |
| --- | --- | --- | --- | --- | --- | --- |
| 27 | 28 | 29 | 30 | 1 | 2 | 3 |
| 4 | 5 | 6 | 7 | 8 | 9 | 10 |
| 11 | 12 | 13 | 14 | 15 | 16 | 17 |
| 18 | 19 | 20 | 21 | 22 | 23 | 24 |
| 25 | 26 | 27 | 28 | 29 | 30 | 31 |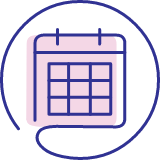 What's Next in Remote Diabetes Care?
Commission on Dietetic Registration is an approved provider of CPEUs for RDN, DTR, and CDCES. Activity #163733 has been preapproved for 1.5 CPEUs
Learn more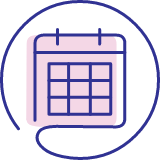 Association of Diabetes Care & Education Specialists (ADCES) Annual Conference 2021
Save the date for ADCES Annual Conference ADCES21 to be held virtually Thursday, August 12 to Sunday, August 15, 2021.
Learn more