Events
| Sun | Mon | Tue | Wed | Thu | Fri | Sat |
| --- | --- | --- | --- | --- | --- | --- |
| 26 | 27 | 28 | 29 | 30 | 31 | 1 |
| 2 | 3 | 4 | 5 | 6 | 7 | 8 |
| 9 | 10 | 11 | 12 | 13 | 14 | 15 |
| 16 | 17 | 18 | 19 | 20 | 21 | 22 |
| 23 | 24 | 25 | 26 | 27 | 28 | 29 |
| 30 | 31 | 1 | 2 | 3 | 4 | 5 |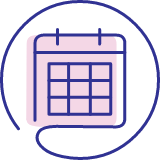 American Diabetes Association Standards of Care What's New in Diabetes Standards in 2022
Dr. Frias reviews the recently published update of the American Diabetes Association's Standards of Medical Care in Diabetes. In his review of the 2022 Standards of Care, he will discuss key principles of the management of diabetes, with a focus on the latest therapeutic recommendations and glucose monitoring.
Learn more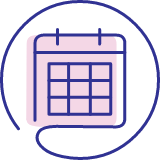 Estándares de Atención de la Asociación Americana de Diabetes (ADA) Novedades en los estándares de diabetes en 2022
El Dr. Frias revisa la revisión recientemente publicada de los estándares de atención médica en diabetes de la Asociación de Diabetes Americana. Discutirá los principios clave del manejo de la diabetes, con un enfoque en las últimas recomendaciones terapéuticas y el monitoreo de glucosa en el manejo de la diabetes.
Learn more