Events
| Sun | Mon | Tue | Wed | Thu | Fri | Sat |
| --- | --- | --- | --- | --- | --- | --- |
| 29 | 30 | 31 | 1 | 2 | 3 | 4 |
| 5 | 6 | 7 | 8 | 9 | 10 | 11 |
| 12 | 13 | 14 | 15 | 16 | 17 | 18 |
| 19 | 20 | 21 | 22 | 23 | 24 | 25 |
| 26 | 27 | 28 | 29 | 30 | 1 | 2 |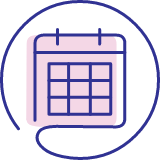 Here's Looking at You, Postprandial! Strategies for Managing Postmeal Glucose Levels
Glucose elevations after meals are associated with higher A1c values and linked to increased risk of cardiovascular complications. Gary Scheiner, MS, CDCES and Mary Lou Perry, MS, RD, CDCES will focus on issues surrounding postprandial glycemic control in patients with type 1 or type 2 diabetes. Activity #170234 is pending approval by the Commission on Dietetic Registration (CDR) for 1 CPEU. CDR is an approved provider of CPEUs for RDN, DTR, and CDCES.
Learn more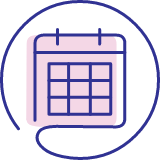 Estándares de Atención de la Asociación Americana de Diabetes (ADA) Novedades en los estándares de diabetes en 2022
El Dr. Frias revisa la reciente publicación de los estándares de atención médica en diabetes de la Asociación de Diabetes Americana. Debatirá sobre los principios clave del manejo de la diabetes, con un enfoque sobre las últimas recomendaciones terapéuticas y el control de la glucosa en el manejo de la diabetes.
Learn more